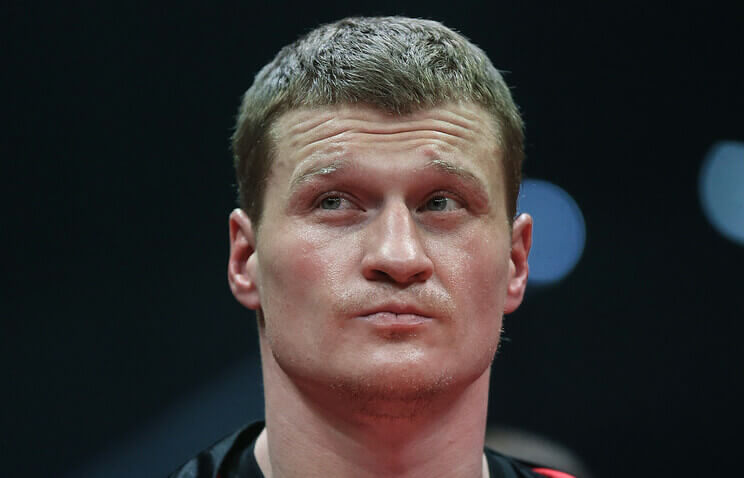 MOSCOW, June 27. /TASS/. The World Boxing Association (WBA) and the World Boxing Organization (WBO) have officially exonerated Russia's Alexander Povetkin after a doping scandal and reinstated him into its ratings, CEO of the World of Boxing, Andrey Ryabinsky, told TASS.
Povetkin will hold his next bout on July 1 in Moscow against Ukraine's Andrey Rudenko. The WBO and WBA international titles will be on the line.
"Povetkin will be boxing [in the next years] for sure," Ryabinsky affirmed. "The World Boxing Council (WBC) is starting to hear out our side of the story, and I think they will take some measures, but there are no timelines. Povetkin has been reinstated in the WBA and WBO, and the titles are on the line [in the fight against Andrey Rudenko]. Povetkin will rejoin the International Boxing Federation (IBF), as well as in the WBC. We are gradually winning this fight."
Earlier, the WBC and the IBF suspended Povetkin from their rating, whereas the WBO refused to return the prize fighter to its ranks after he had tested positive for ostarine. The WBA did not comment on the incident, but Povetkin was not on its list.
 The doping test was taken on December 6, 2016, before a match in Yekaterinburg against Canada's Bermane Stiverne for the title of interim WBC world champion that was eventually cancelled. Prior to that, a bout between Povetkin and American boxer Deontay Wilder had been cancelled, because traces of meldonium had been found in the test.