This post is also available in:
Français

Italiano

Español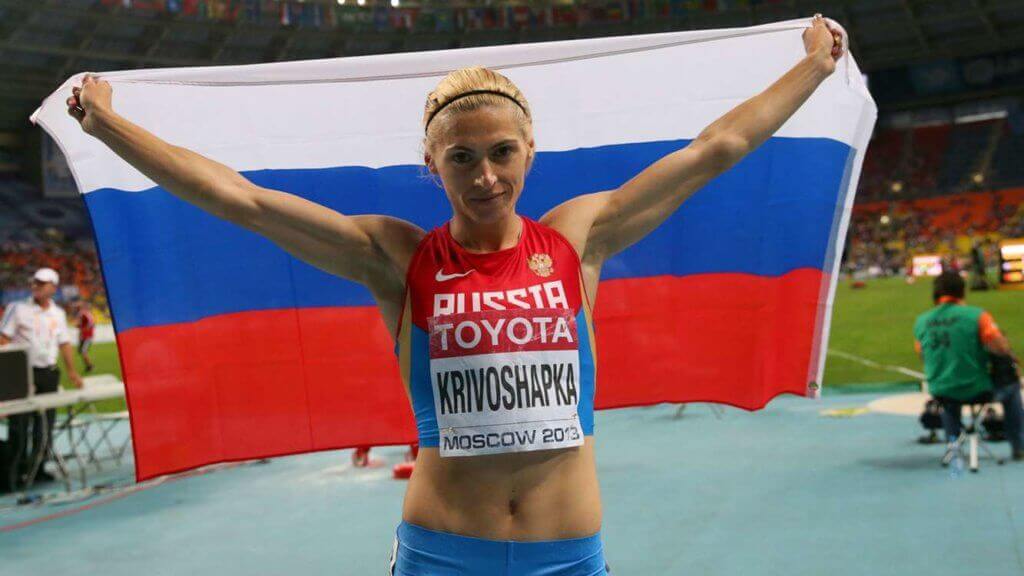 Russia had to give up its silver medal from the women's 4 X 400 meter relay in the 2012 Olympic Games due to doping.
According to the International Olympic Committee (IOC) on Wednesday, new tests on Antonina Krivoshapka's samples have shown that she took the anabolic steroid Turinabol. The IOC also disqualified Krivoshapka from the 400m, in which she finished sixth.
She could now be penalized by the International Association of Athletics Federations (IAAF), which jeopardizes her gold relay medal and her individual bronze in the 2013 Moscow World Championship. The United States finished second in this relay and could now receive gold.
The IOC has not yet decided if the medals will be reassigned. Jamaica finished third in the London relays, which were won by the United States. Ukraine finished just off the podium.
The 29 year old sprinter has won several medals at the World and European Championships, both indoors and outdoors.
She became the 17th medalist at the London Games and was found guilty of doping after a new round of tests were carried out using a technique for retracing steroid use over several weeks rather than a few days.
Russia also lost its gold medal due to doping in the same event at the 2008 Games.
The IOC unveiled two other doping cases on Wednesday, raising the surprising number of cheating athletes at the London Games to 40, 13 of whom are Russian.
Discus thrower Vera Ganeeva and Turkish boxer Adem Kilicci also used Turinabol, according to the IOC. Ganeeva finished 23rd, while Kilicci took fifth place in the middleweights.